Personalised, handmade urn for the final resting place of my fathers cremains.
Date: April-June 2021.
Material: Concrete, cobalt blue pigment, brass (naturally corroded by vinegar and salt).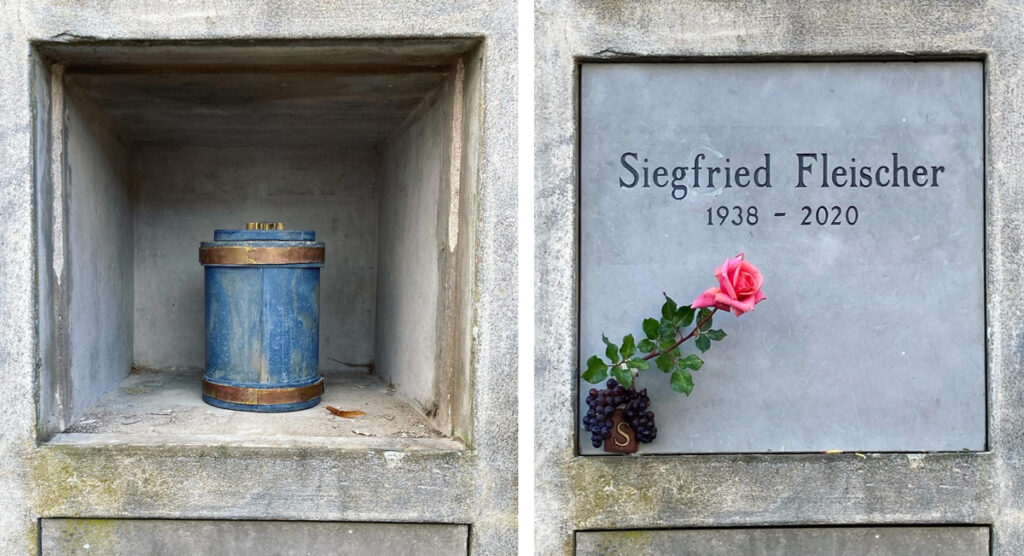 A columbarium urn must be made of "sustainable material", unlike the urns made to be buried under ground, who must be bio-degradable. The urn was therefore treated for water resistance and protection against subzero temperatures.

I carefully crafted the urn to fit both my father's interests and personality, represented by a grape leaf and the intentionally uneven blue colouring to resemble water.
I followed the required specifications established by the Swedish federation of Cemeteries and Crematoria.
Rest peacefully, dad
Sigge 1938 – 2020