Commission work (the client wishes that I don't reveal them until this prop has been filmed and the film is released).
This book is actually a puppet with mechanically moveable parts – eye, eyebrow/forehead, mouth (opening and closing), and corner of the mouth (happy/sad).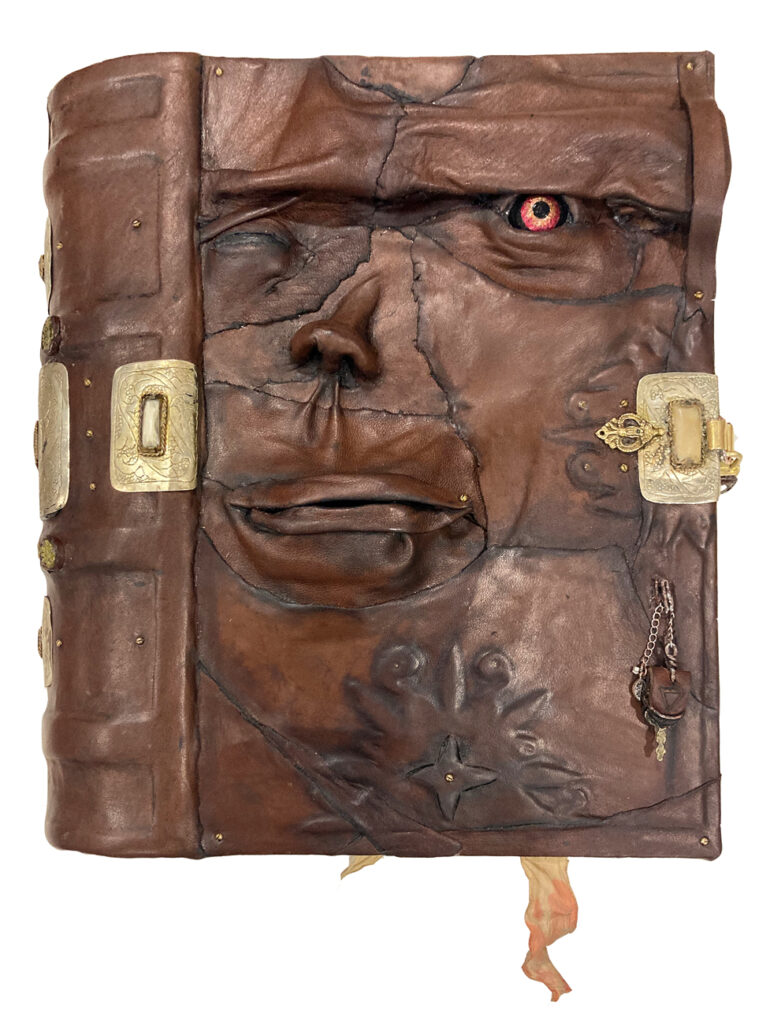 Lightning from within the book cover and on the back.
Materials: recycled leather, cardboard, glass pearls, brass plate, wood, resin, paper, fabric, LED lights, and more.
October – November 2021.