Kapten Doris (played by Marianne Mörck) is a character that pops up in several of SVT's children's TV shows, where the plots are partly interconnected. She's the sister of Vinterskuggan and is known to operate an U-boat.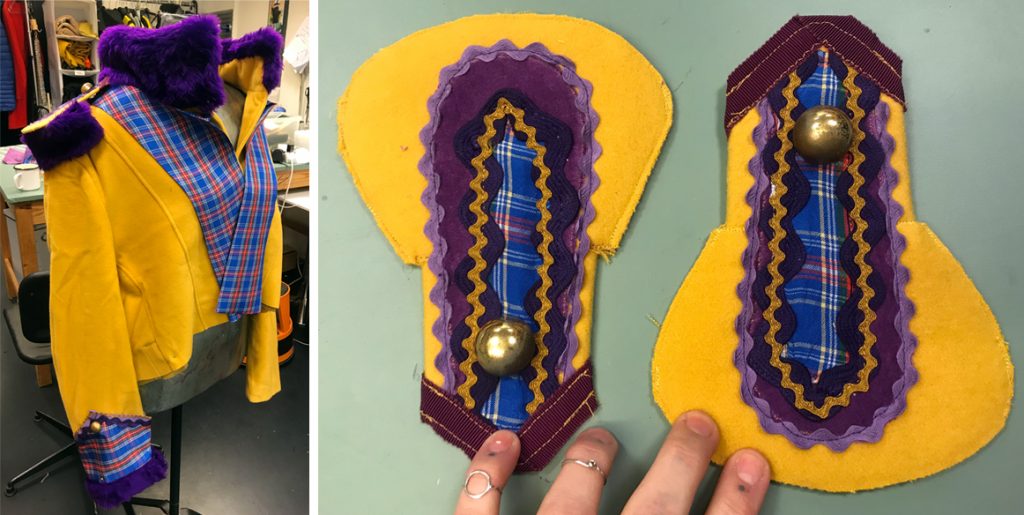 Kapten Doris was about to head north to shoot scenes for the shows Sommarskuggan 5 and Sommarlov at a very cold location. She needed a winter coat that was similar in style to the character's regular clothes.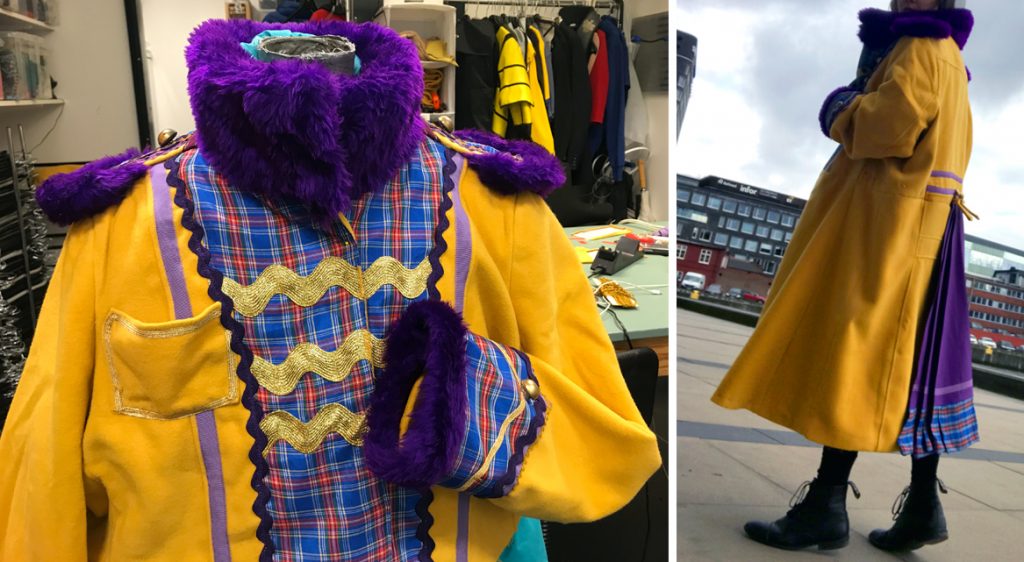 The winter coat was a collaboration between me and the head costume designer. I designed and manufactured the eapaulettes, pockets, backside "trail", sleeves, ribbons, and ornaments – everything except the yellow coat itself.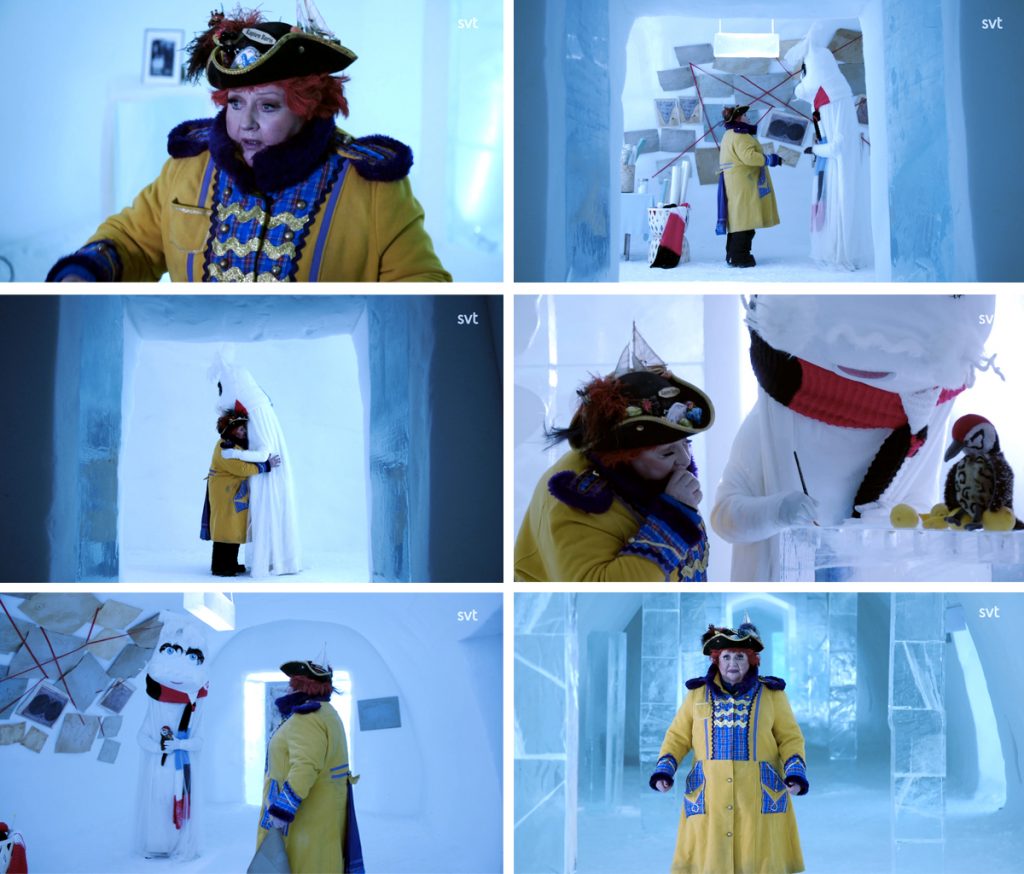 Materials: Faux fur, ribbons, fabric, buttons, soft plastic sheets, glue, sewing.
Production time: Februari – March 2020